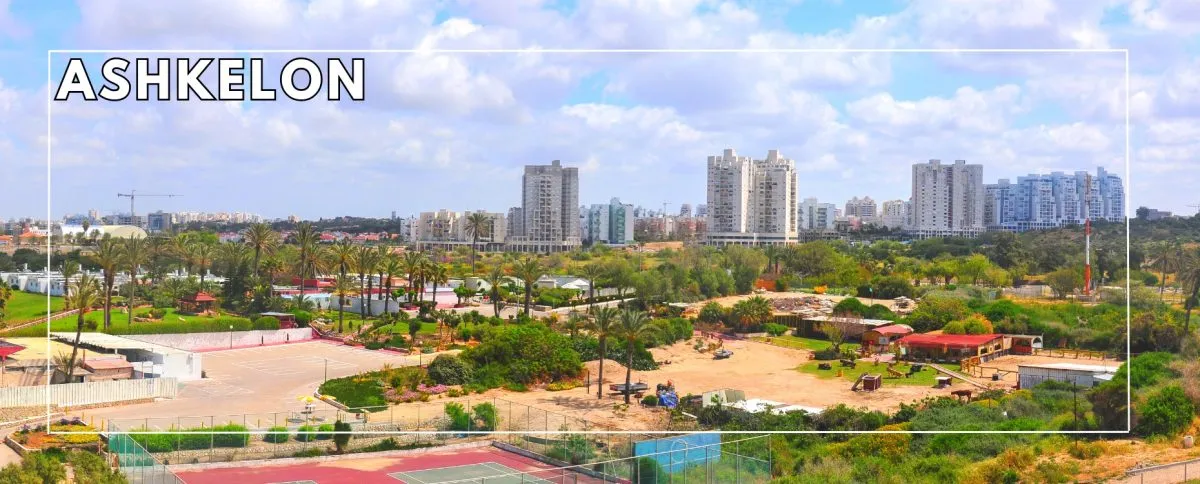 Ashkelon is an amazing 4000-year old city rich with biblical history, where the most ancient city gates in the world were found standing. They weren't broken down, or buried underground, they remained standing throughout history. Meaning, when Abraham walked around Ashkelon in his day, he passed through these gates. Talk about historical!
Currently Ashkelon is a vibrant coastal city that attracts a lot of young families due to its still somewhat affordable housing, mainly due to its proximity to Gaza. However that also means Ashkelon has been targeted the most by rocket fire.
The past few years have been incredibly challenging for our Ashkelon congregation. Covid and ongoing rockets launched from Gaza, we've had our share of work in Ashkelon.
Zechariah 4:10 — "Do not despise these small beginnings, for the Lord rejoices to see the work begin…"
The vision was to build a strong congregation in Ashkelon that reaches thousands of people. We have seen the effectiveness of our work and outreach in Ashdod, and we have applied it in Ashkelon, seeing wonderful results and response.
We have been witnessing amazing openness among people to the gospel, and what God has shown and promised us in the beginning regarding Ashkelon, is now starting to bear fruit.
Currently, with a mass influx of Jews making Aliyah and arriving and settling in Ashkelon, there's an immediate need for a larger church facility, so we are able to host proper weekly services, have space for children's ministry, as well as a place to grow the congregation that sees weekly new additions.
When meeting with a key city official from Ashkelon recently, pastor Israel was deeply touched when that official told him to communicate to Christians they are welcome in Ashkelon and the city would receive them with open arms when they visit. The doors to the city would always be open to Christians who love Israel.
Those words coming from an Israeli official aren't common and we don't take it for granted.
Ashkelon's proximity to Gaza and its constant targeting of rockets created circumstances where the only way we can host services is if the congregation is a secure bomb-shelter style facility.
In the last operarios alone over 300 rockets were fired at Ashkelon in one day. Which is why our new Ashkelon church building needs to be a secure facility.
We found the perfect place, with a relatively affordable rent by Israel's standards — $2,500 monthly, and we need your help to support the expansion of the Ashkelon congregation.
It has been amazing to see the transformation and change taking place in Ashkelon as a result of our work, preaching the gospel, reaching people with the Word of God and showing them His love through acts of kindness, while growing the local congregation and body of believers.
---
Beit Hallel is a Messianic Jewish congregation in Ashdod, led by pastor Israel Pochtar, serving holocaust survivors and the poor and needy locally and throughout the nation of Israel, while building up the body of Messiah in the promised land of Israel.